Kiltullagh Pioneers Colour Run 2019
Kiltullagh Pioneers GFA U11 Neptune Cup Winners 2018/2019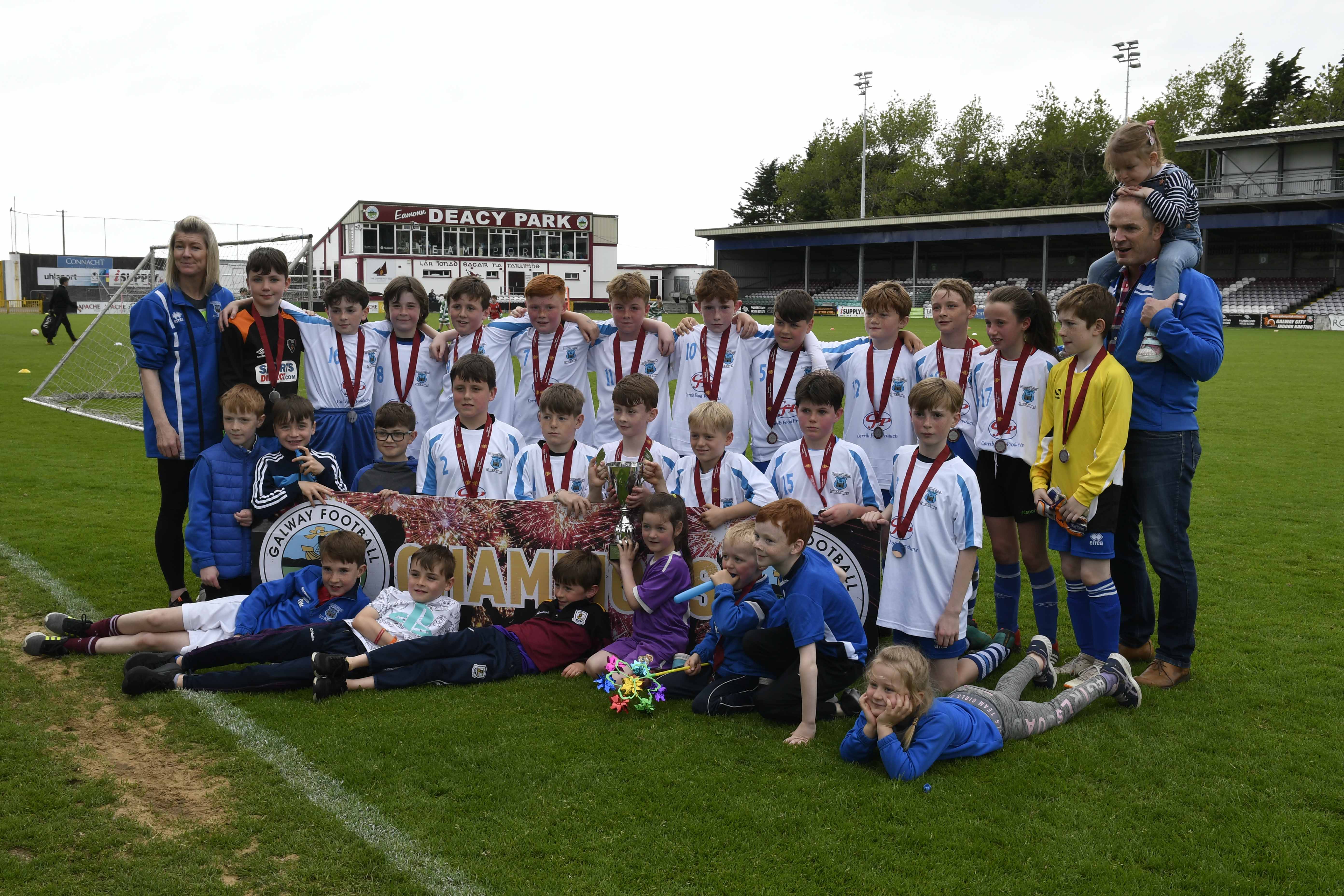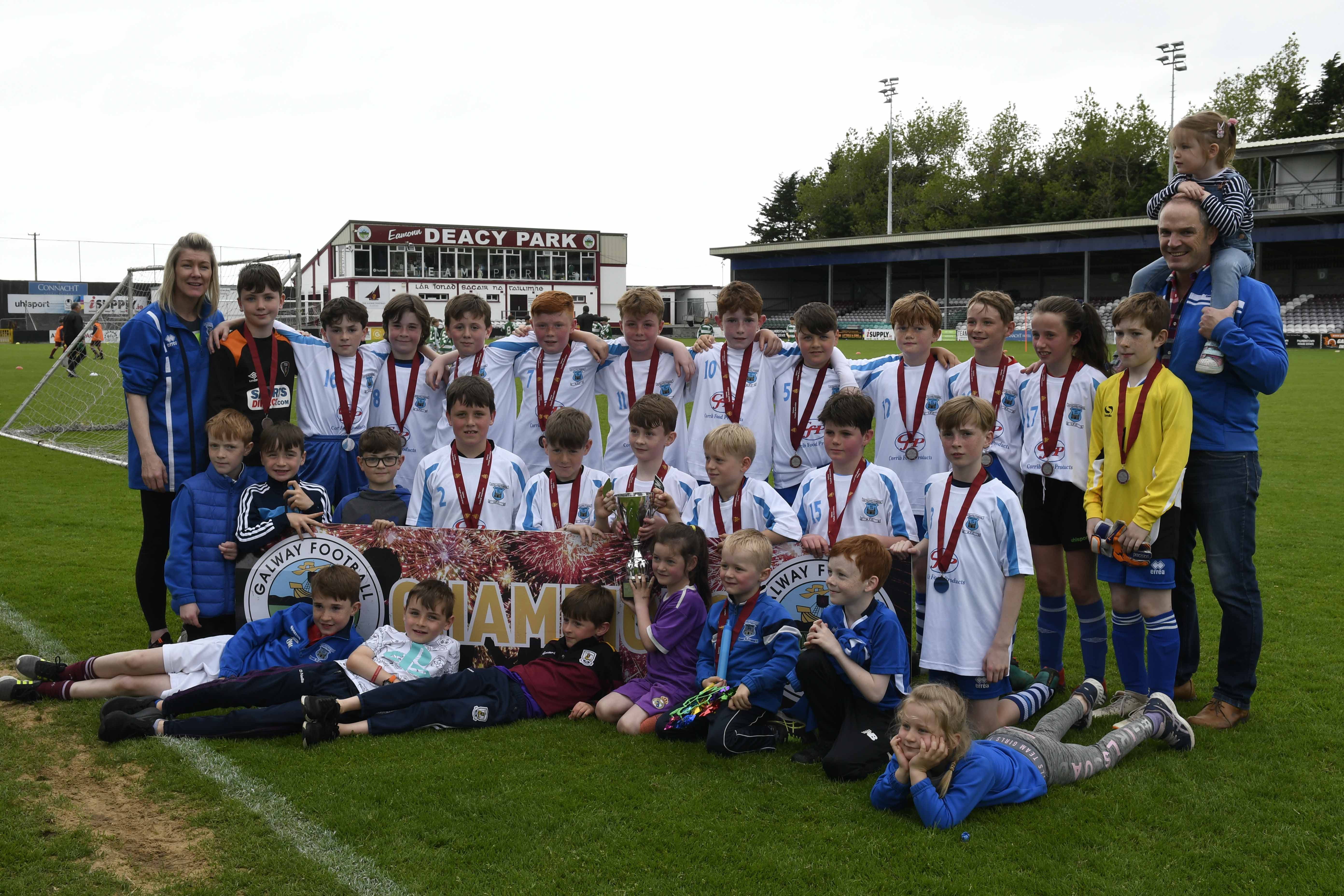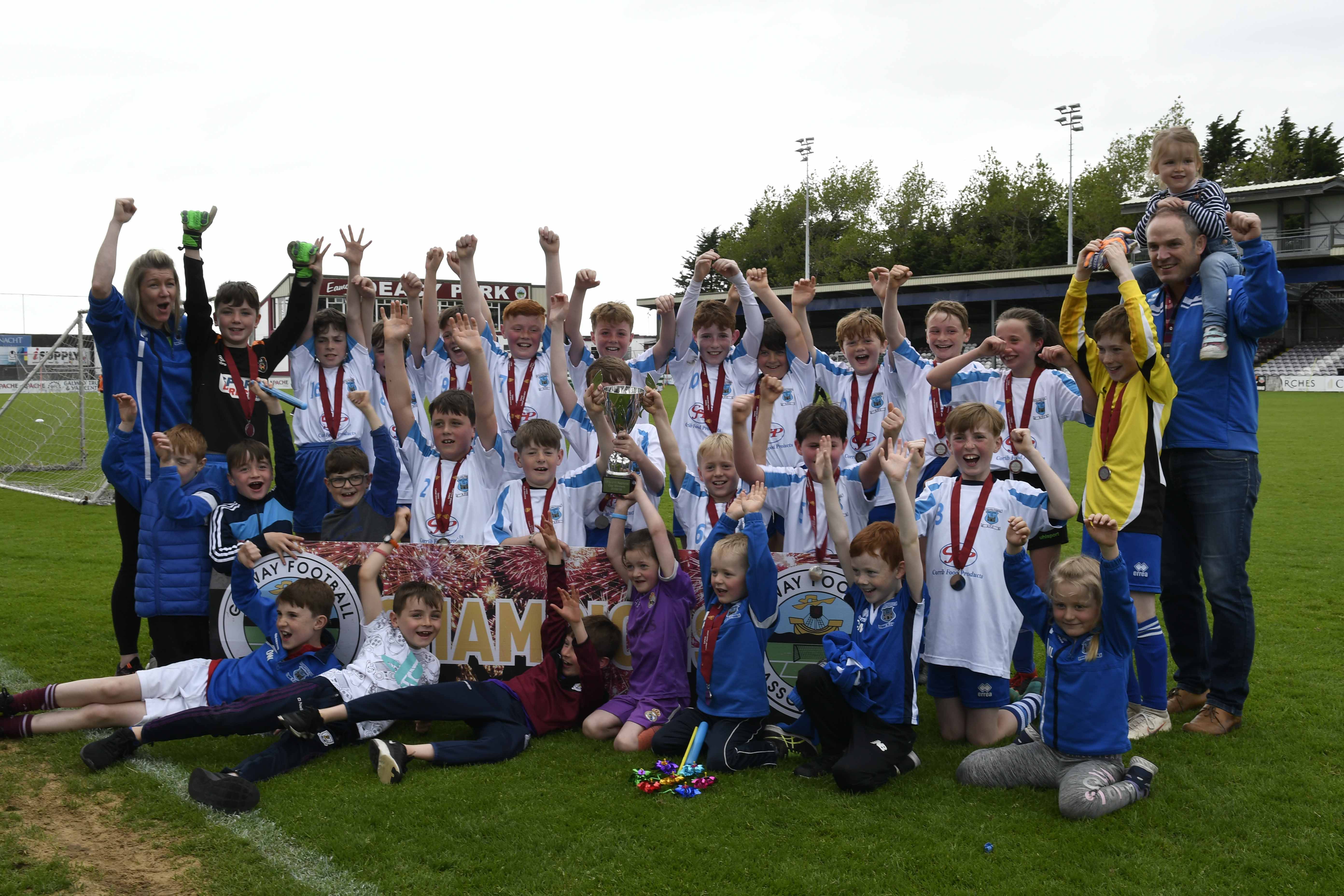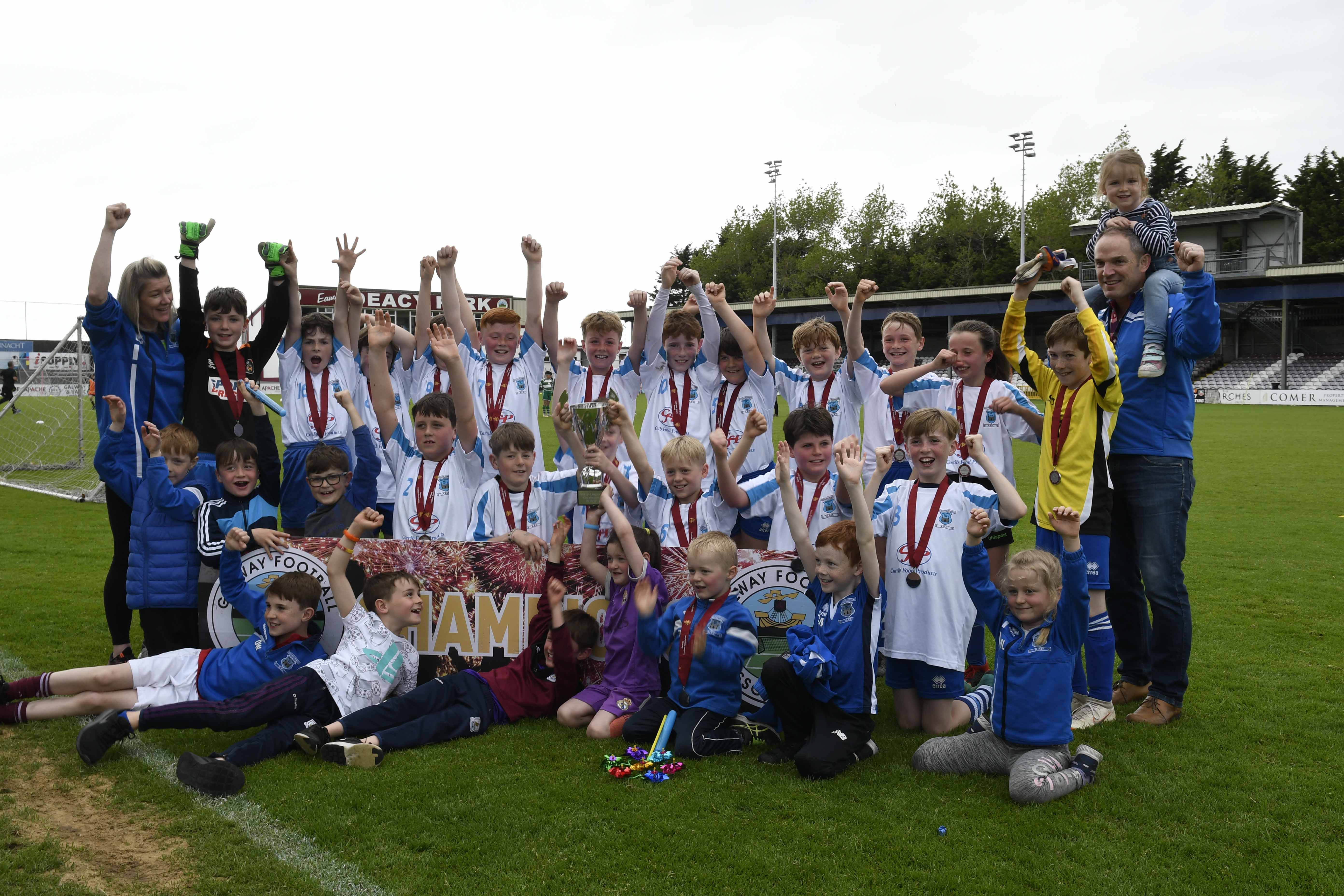 Congratulations to all on a fantastic soccer season & a well deserved win to end the season. We look forward to seeing you all in Sept for another great year with Kiltullagh Pioneers FC.
u6 Kiltullagh Pioneers squad 2018/2019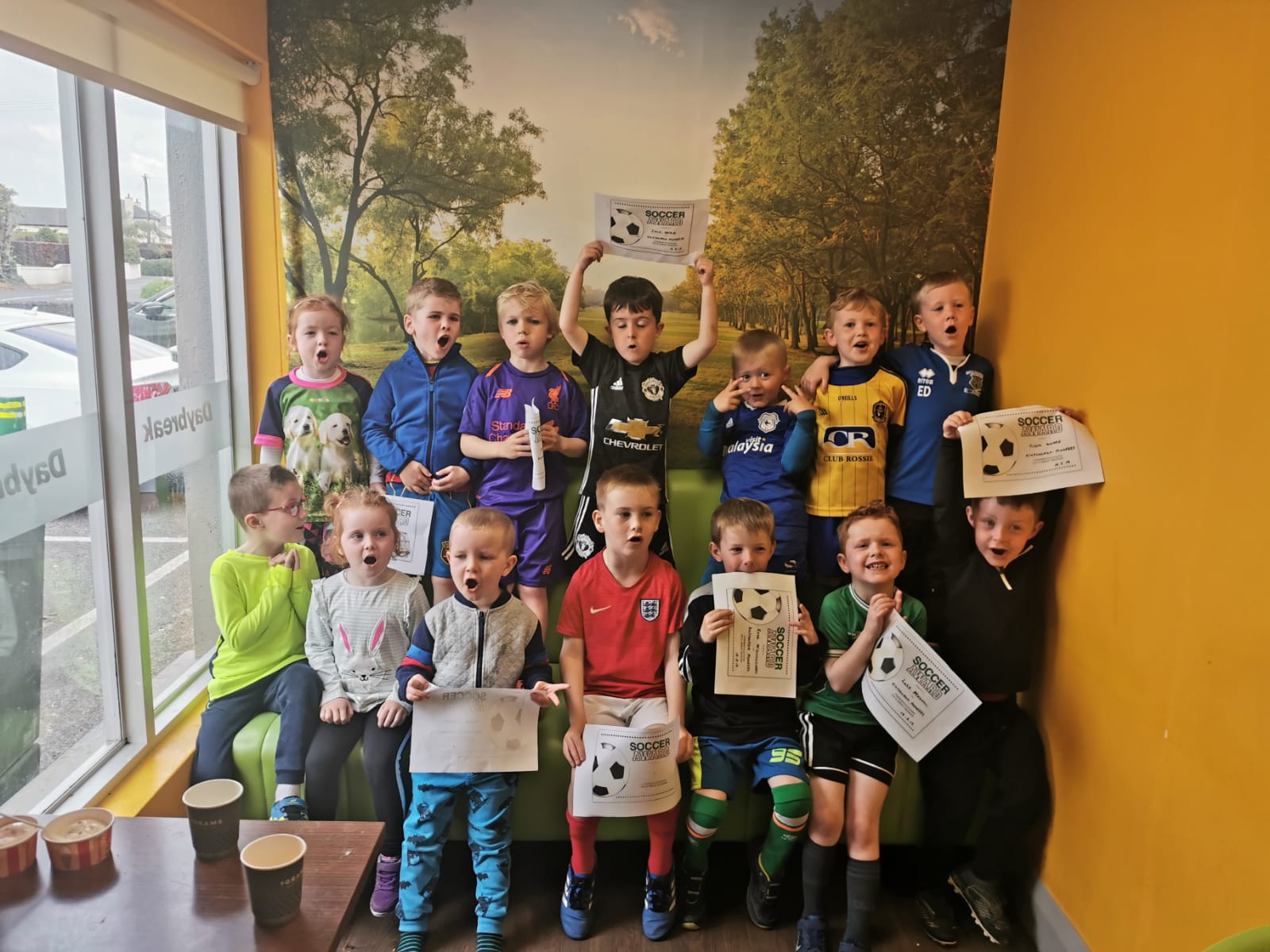 Well done to our fantastic u6 kiltullagh Pioneers squad 2018/2019. You have been absolutely fantastic all season. Enjoy your free Sat mornings, but remember to keep up working on all your skills over the summer months
We are looking forward to having you all back next Sept.
Missing from picture : Darragh Kyne, Miles Coyne, Grace Finnegan, Jack Kennedy & Diarmuid Madden.
25.05.2019 U11 Teams
Huge Weekend of Soccer for our 2 U11 squads that made it through to the semi final stages of their leagues.
Our kiltullagh Celtic squad played the most exciting game on the day , in a nail-biting *Semi final in the GFA U11 Mars Cup* against Kinvara Utd . Each & every player played their hearts out and left 100 % on those pitches. It was a draw till the final minute of 50 minutes of fantastically skillful soccer played with amazing team spirit. Unfortunately we were beaten by a last minute goal.
Reminder to all these fantastic players that it was an amazing achievement to get into the semi final stages and we were so close to making it further. Next season we will be ready & we'll prepared for another fight to the finals stage. Massive well done to all players & a huge thanks to their parents for their continued support during the season.
Our kiltullagh Athletic team had an easier draw in the Semi finals of their *GFA U11 Neptune Cup*
Kiltullagh Athletic came away with a win against Furbo to progress to the GFA Neptune Finals in EDP next Sat 1st in what promises to be an exciting final.